Cultivate the "nature" of the future for the customers in food & agriculture sectors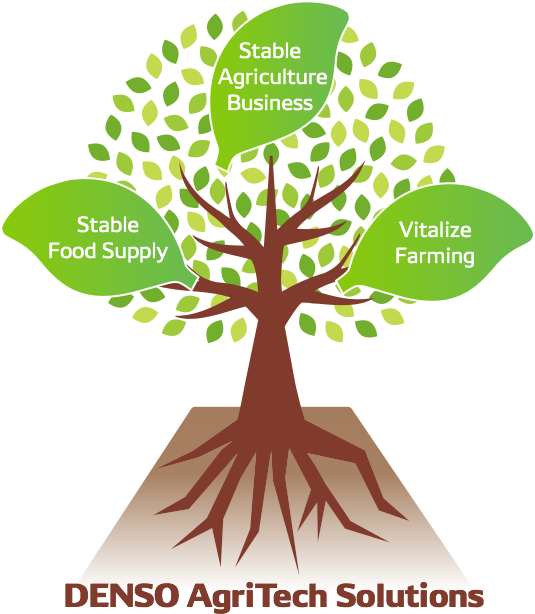 Stable Agriculture Business

By proposing business that is friendly to both people & environment, we aim for sustainable agricultural production that will make everyone smile.

Stable Food Supply

We contribute to a stable food supply by providing a greenhouse that is not easily affected by location or climate.

Vitalize Farming

By integrating the industry and agriculture, and by improving the working environment, we contribute to vitalization of agriculture.
Greenhouse Solutions
We provide a optimized combination of greenhouse solutions from a greenhouse, climate control integrated greenhouse, to horticultural product such as climate control systems and air conditioning systems. We also offer services such as agronomy consulting and aftermarket service. Not only stand-alone system selling, but also turnkey solutions according to customers' request will be available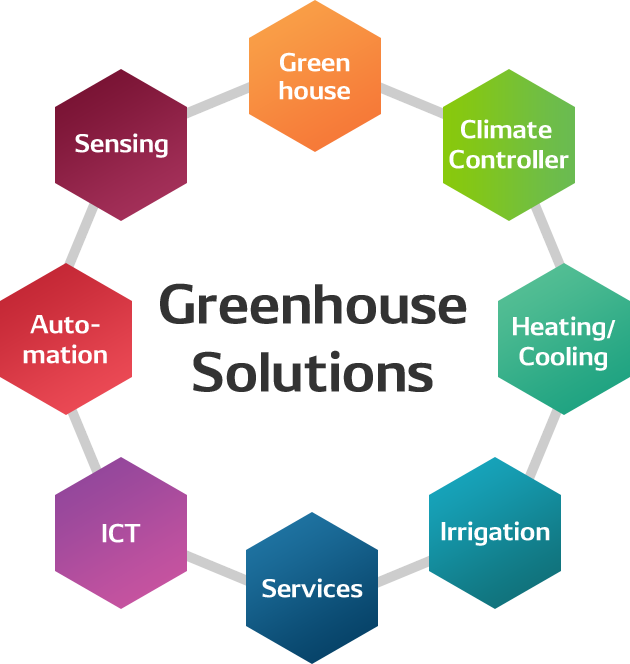 Whether starting a new agricultural business or expanding an existing one, decision-making in each process of business is an important key to success. Based on the precise process management know-how from the manufacturing industry, we carry out various analysis to maximize the profit with the minimum investment cost, and support the optimal decision making of the customer.
step

Business Plan

Make basic design based on customer needs and the conditions given by the project.
Assit customers to make appropriate investment decisions by visualizing business plan indicators through simulations.

step

Engineering

Detailed design of greenhouse and equipment will be performed based on the basic design agreed with customers.
Coordinate the greenhouse implementation schedule with the customer based on the business plan and construction period.

step

Procurement

Deliver the materials and equipment selected in the detailed design to the customer site through the global procurement network.

step

Construction

Correspond to not only greenhouse construction, but also to packing & shipping area and office building construction.
Through careful process control, provide construction service achieving both quality and on-time delivery.
step

Services

Assist our customers to achieve sustainable development not only with the greenhouse and equipment implementation, but after its implementation also.
We provide optimal greenhouse solutions to customers who are expanding their business not only in Japan but also worldwide, with the condition given by each project, such as the weather conditions, working styles, and eating habits in the specific area.